Welcome to our guestbook. Here you can read other users point of view and questions from our readers. If you like, you to can write a message in our guestbook, using the button below.

This guestbook is for hiking only. Contributions of political nature or for products/services that doesn't belong here will be deleted without no further notice.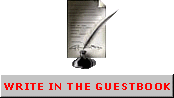 2011-12-20 at 22:35
Fantastisk sida, väldigt bra med information om vandring och dess kringutrustning :)
At the pen: Mikael

2011-12-04 at 21:04
Skoj Benny att du hittade vår sida. Här kommer svaret på varför vi vandrat så mycket i Norge och speciellt i Jotunheimen.

1. Det ligger nära Varberg där vi bor. Vi når alltså stora delar av Norska fjällvärlden på en resdag.
2. Högre och vildare toppar än i Sverige.
3. Mer stenig terräng än i Sverige. Mer sten innebär mindre sumpmark och mygg.
4. Stabilt väder. Speciellt i Jotunheimen.
5. Välmärkta leder.
6. Fler och bättre stugor (även om vi aldrig bor eller äter på dessa).
7. De närmsta glaciärerna ligger i Norge.

(fick fel när vi försökte kontakta dig då din mailadress inte fungerade)
At the pen: Bert & Jonas

2011-12-01 at 21:24
Varför så mycket Norge?
At the pen: Benny Svensson

2011-06-27 at 21:44
Tack för bra tips! Köttfärsen ovärderlig, kommer att bli en ständig följeslagare framöver. Kan meddela att snön ligger djup på högfjällslederna fortfarande 110627.

Bästa
Pär
At the pen: Pär Nordahl

2010-12-26 at 11:34
Thank's a lot for such a great page. I used it to plan my summer trip this year. Jotunheimen is marvelous and thanks to your site I could see the best of it.

some pictures http://picasaweb.google.com/yorek.rumun/Norwegia2010#

Jarek
At the pen: Jarek

2010-06-10 at 21:06
Jättebra sida!!

Andra gången jag vandrar i norden och andra gången jag använder mig utav era tips! Lättläst och organiserat. Gillar speciellt checklistan.

Den hjälpte oss också mycket när vi planerade våran egen rutt i jotunheimen!

Tackar!
At the pen: Pontus Lind

2010-04-10 at 11:44
Thank you very much for this great site, guys! It´s a masterpiece for all travellers, who intend to go to Scandinavia, mainly to Jotunheimen, where we are going this summer. Your routes descriptions, maps, pictures and other tips helps me a lot during planning and preparation.

Thank you very much. Hope you´re well.
At the pen: Jakub

2010-02-04 at 21:09
Tjenare

Måste bara säga att eran sida är ovärderlig! Tack för all info och foton från jutenheimen!
At the pen: Niclas

2009-12-26 at 13:42
Hej planerar att göra en vandring till Glittertind i sommar tack för bra info sidor!
Hälsningar
Lilian
At the pen: Lilian Lagerström

2009-12-17 at 08:41
god jul och gott nytt år samt god forts önskar kåröds bak bod hedekas
At the pen: till alla kunder önskar vi

<<
1
2
3
4
5
6
7
8
9
10
11
12
13
14
15
16
17
18
19
20
21
22
>>