Welcome to our guestbook. Here you can read other users point of view and questions from our readers. If you like, you to can write a message in our guestbook, using the button below.

This guestbook is for hiking only. Contributions of political nature or for products/services that doesn't belong here will be deleted without no further notice.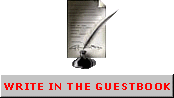 2004-12-15 at 21:59
Hei!
Jag har nå vært på deres hjemmeside i over en time og bare lest og lest og lengtet mer og mer til sommeren! Dere har gjort en fantastisk jobb med å lage turbeskrivelsene og det er så det rykker i bena etter å komme av gårde. Mitt nærmeste turområde er faktisk Nordmarka og jeg skal jammen ta turen fra Grua så snart det blir varmt i været!!! Og så blir det Rondane til neste sommer....
Takk for en super side!!
Hilsen Anne
At the pen: Anne Mortensen

2004-12-06 at 12:07
Tjena - kanonfin site!

Jag försöker hitta lite länkar om Kebnekajse.
Har en ide om att gå lite skidturer i området (Randonne i typ mars ngn ggn) men hittar ingen bra sida riktigt.

Tips emottages tacksamt!
/David
At the pen: david

2004-10-31 at 14:45
Hej Bror!
At the pen: Emma Lachner

2004-10-24 at 12:03
Hei alle derute. Jeg er en musikkstudent som bor i Oslo, 35 år og savner å komme mer på tur/fjell her sør. Ønsker kontakt med likesinnede hvorsomhelst i landet+ Sverige for å komme meg ut. Ta kontakt snarest. Høsten er ennå ung og det finns mange turmuligheter før snøen kommer...... ;-)
At the pen: Kalle

2004-10-22 at 14:34
Hi there,

Me and a friend are planning to come to Sweden between christmas and new year. We want to do some hiking, but we don't really know if it is feasable in winter. Can you help us with that?

Thanks in advance and greetings from Belgium !
Brecht
At the pen: Brecht Donckels

2004-10-13 at 10:58
Hej !

Tack för en mycket trevlig och omväxlande SITE ......
At the pen: Kenneth Melcherson

2004-09-18 at 22:32
Vi, min fru och jag hade inte blivit sugna på fjällen vid 56 respektive 58 års ålder, om vi inte hade sett Er fantastiska sida om Jotunheimen. Vi är normalmotionärer som går ut med hunden och jagar gräsklipparen ibland men vi klarade en fantastisk vecka i trakterna kring Memurudalen och Surtninssui (vecka 36). Vi hade både regn, blåst och solsken samt nollgradigt på natten.
Vi hade också kunnat klara oss på egen frystorkad köttfärssås hela veckan, receptet som Ni har är fantastiskt. Vi prickade också Er rekomenderade tältplats innan bäckförgreningen vid Surtningssubekken. Jag tittar på Er sida varje dag och längtar till nästa år och nya vandringar. (vi har redan börjat motionera för att orka bättre och få ut mer av vistelsen i fjällen).
Ann-Chatrine & Lennart
At the pen: Lennart Fossensjö

2004-09-07 at 22:47
Tjenna Bert!

Tänkte bara höra om du haft tid att lägga upp bilderna från Norge? I så fall kan du väl maila länken! Hörs och syns!
At the pen: Jensa

2004-08-24 at 13:15
Bra sida ni gjort. Jag gillade infon om glaciärer.
At the pen: Niklas Kihlén

2004-08-19 at 05:17
Borde inte vara några problem att bestiga Piggen i september. Mindre folk och fortfarande ganska bra väder, förhoppningsvis. Du kan alltid kontakta Spiterstulen på www.spiterstulen.no för mer info.

M v h
Tilltopps
At the pen: tilltopps

<<
1
2
3
4
5
6
7
8
9
10
11
12
13
14
15
16
17
18
19
20
21
22
23
24
>>