Welcome to our guestbook. Here you can read other users point of view and questions from our readers. If you like, you to can write a message in our guestbook, using the button below.

This guestbook is for hiking only. Contributions of political nature or for products/services that doesn't belong here will be deleted without no further notice.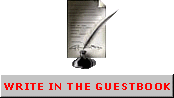 2022-07-18 at 09:53
Bra sida med nyttig info inför min egen Jotunheimen-tur. Och ett underbart museum för hur välsnickrade hemsidor såg ut back in the day. Vårda den, gör inga våldsamma uppdateringar. Borde K-märkas!
At the pen: Robert

2022-04-27 at 09:26
Härligt att kika in på eran hemsida igen och följa er.
//Daniel
Instagram Skogskunskap
At the pen: Daniel

2019-05-23 at 14:24
Tack för en suverän hemsida! Kul att ni fyllt på med inlägg under 2018. Jag som läsare hoppas givetvis att det blir spännande läsning även under säsongen 2019!
At the pen: CG

2017-03-11 at 21:54
Hej, fantastisk sida för oss nybörjare, kommer hjälpa oss mycket under vår första vandring :)
At the pen: Nybörjare

2016-11-16 at 17:23
Hej. Kan starkt rekommendera att bestiga Glittertind från Spiterstulen istället för Glitterheim. Leden erbjuder brant stigning flera hundra höjdmeter och är en riktigt häftig upplevelse. Jag gjorde det sommaren 2015 och det var en fantastisk toppbestigning med häftig utsikt och mycket adrenalin i kroppen. Var försiktig dock!
At the pen: Thomas

2015-09-17 at 16:43
Hey guys, AWESOME Jotunheimen guide, planed my entire trip based on your info, thank you very much!
At the pen: Dimi

2014-07-29 at 23:37
Thanks for this nice website, it helped me a lot to plan a nice trip through Jotunheimen this summer. I started from Gjendesheim and camped at Russvatnet, next day I walked Memurubu. 3rd day I took the late boat to Gjendebu, camping at Langvatnet. Then I took the steep pass towards Olavsbu and set up the tent an hour or 2 towards Gjendebu again. Last day was an easy walk back to the hytter. Photos can be found here: https://www.flickr.com/photos/gerrald/sets/72157646008760042/
At the pen: Gerrald

2012-07-29 at 19:01
En mycket trevlig vandring i Jotunheimen med proffsguiderna Jonas och Berra, som hade planerat allt från inköp av mat till ruttplanering. Några trötta ben var det efter Bukkelägret, Besseggen och Galdhöpiggen.

Två av de sju som var med
Elvy/Hans-Thore
At the pen: Hans-Thore

2012-07-28 at 12:31
Kul att ni är igång igen. Haft mycket användning av er sida då vi ger oss av till Jotunheimen söndag tidig morgon. Galdhöpiggen och Glittertind på schemat. Må väl!
At the pen: Andreas

2012-01-28 at 20:48
Tack för en mycket bra sida!
Har tittat in här titt som tätt dom senaste 2 åren. Använder sidan när jag ska planera nästa års vandring i jotunheimen. Saknar nya inlägg om vandringar från er. Ni sitter väl inte hemma!
At the pen: michael

1
2
3
4
5
6
7
8
9
10
11
12
13
14
15
16
17
18
19
20
21
22
>>